Online Payment Gateway Services
Our Online Payment Gateway Services allow you to accept credit cards payments from your eCommerce website. Additionally you can accept payments via our virtual terminal, recurring payment feature and payment pages. Easy to use tools allow you to manage your transaction in a safe and secure manner. Web Payment Software™ complies with the Payment Card Industry Data Security Standards (PCI DSS).
YOU CAN ACCEPT PAYMENTS FROM:
Your eCommerce Website

Mountain Commerce
Megento
OpenCart
Woo Commerce

IPA Integration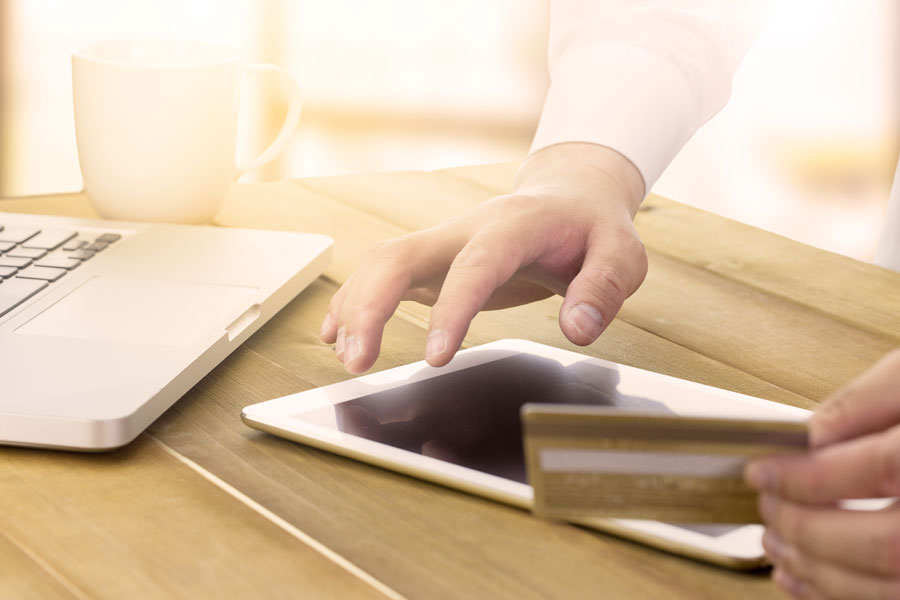 Start accepting these forms of payment today!  

Online Payment Gateway Standard Features
Web Payment Software™ contains all the management tools you need to properly manage your financial transactions. Our credit card gateway service is a password protected Web site hosted by our parent company, Mountain Media. It turns your PC into a virtual financial management center. You simply login to the Web Payment Software™ to manage payment transactions from your eCommerce Web site. Alternatively, you can run a transaction using the Virtual Terminal, or build and manage payment pages in our Web Payment Software™ module.

Virtual Terminal – Allows you to perform a manual credit card or check transaction 24/7, anywhere in the world using the Internet Payment Gateway. Learn More »

Transaction Viewer – This intuitive interface allows the user to view transaction data, sorted by date range and transaction type. (see screen captures below)

Merchant Reports – Payment gateway transaction reports can be built using a flexible engine that allow you to filter by date range, payment status, by check, credit card or both. You can even filter by payment page. Reports can then be viewed in a Web browser or downloaded in Excel or Tab-Delimited text formats.

Payment Pages – This powerful module lets you build a variety of payment pages that are hosted right on the online payment gateway site. This system is great for allowing customers to pay their invoices online, as a collections tool and great for online events and donations. Learn More »

Security – With Web Payment Software™ your customers can be confident their sensitive data will be protected. Our applications and data center are compliant with the PCI DSS (Payment Card Industry Data Security Standards) that are mandated by Visa. All transactions are protected by an EVSSL, 256-bit high-grade encryption which is exactly what you should expect from you credit card payment gateway.

Fraud Protection – Web Payment Software™ provides several Fraud Management Features which allow you to detect, manage and respond to fraudulent transactions such as; Address Verification Services (AVS) and Card Verification Value (CVV).

Trusted Merchant Seal – When displayed on your e-commerce website, our free Trusted Merchant seal increases customer confidence that their transactions are secure. Learn more »

Customer Support – All payment gateway merchants receive free customer support from our experienced technicians and account support professionals via email and phone from 8:30 a.m. to 5:00 p.m. EST, Monday through Friday.
Secure, Flexible Credit Card Payment Gateway Services
At Web Payment Software™ we understand that merchants need a secure, flexible solution for accepting online payments through a variety methods. We are committed to developing the innovative features our customer need in a credit card payment gateway.
Online Payment Gateway – Accept all major credit cards, gift cards, and debit cards.
Accept eChecks Online – With our Internet check merchant accounts you will be able to avoid unnecessary delays due to mail delivery times and the longer clearing times associated with paper checks.
Online Transaction Management – Our online payment software allows you to monitor an manage transaction for your eCommerce site, our virtual terminal, or our Web Payment Software™.
Get Payments Quickly – Money collected online reaches your business checking account quickly, typically in just 2-days.
Security & PCI Compliance – Sensitive credit card data is stored in Mountain Media's PCI compliant data center.
WPS Payment Gateway Screen Captures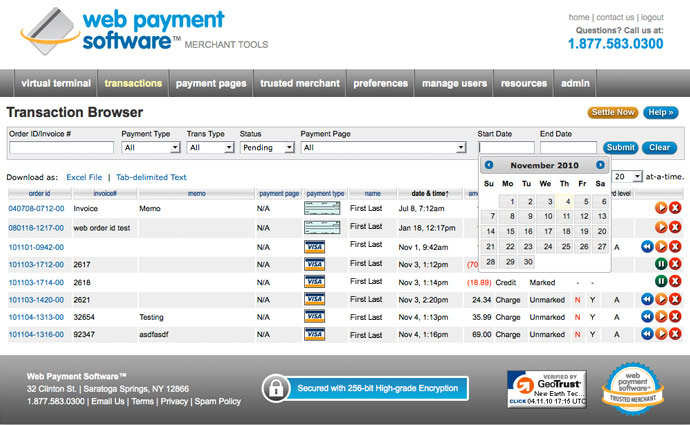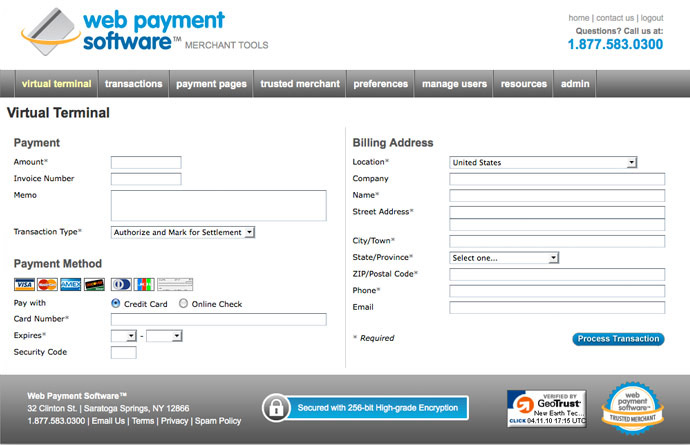 Compare Web Payment Software with other payment gateway providers and you will see that our features sets and price are some of the best in the industry.