Payment Gateway for Opencart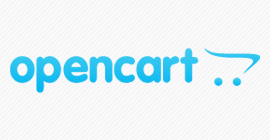 Web Payment Software is fully integrated with the popular OpenCart eCommerce platform. We handle everything from setting up your merchant account to supplying you with the merchant key to plug into OpenCart Website. The whole process is easy and requires little technical expertise.
EASY, QUICK & AFFORDABLE
• Easy set up for your OpenCart payment gateway
• Quick merchant account boarding process
• Very affordable solution
Start accepting these forms of payment today!


Email Us | Sales: 1.877.583.0300
OpenCart Gateway Setup Steps
1. Fill out our simple online application – click here
2. Work with our merchant banking partner to get your merchant account set (usually same day approval).
3. We receive info from the bank in about 3 days and set up your payment gateway account.
4. We provide you with access to your gateway account and give you the merchant key to plug into OpenCart.
The whole process typically take about 4 days. For information about Web Payment Software pricing click here.
Other Benefits of Web Payment Software
• Virtual terminal for processing phone orders
• Generate transaction report in several formats
• Recurring Payment system (at No additional cost)
• Point of sale card swipe app for iPhone/iPad & Droid ($70 hardware fee)
• Customer facing Payment pages ($9.99 per mo)