Virtual Terminal for Credit Card Transactions
The Virtual Terminal is an easy-to-use, affordable solution that turns any computer into a virtual credit card terminal for accepting payments or donations online. It works at your home, office, at a tradeshow, or anywhere else where you have Internet access. To run virtual credit card transactions, simply log in to your Web Payment Software™ account and enter your orders.
BENEFITS:
• Run credit card transactions from any computer with an Internet connection
• No hardware set up or software to install
• Money automatically transfers to your bank account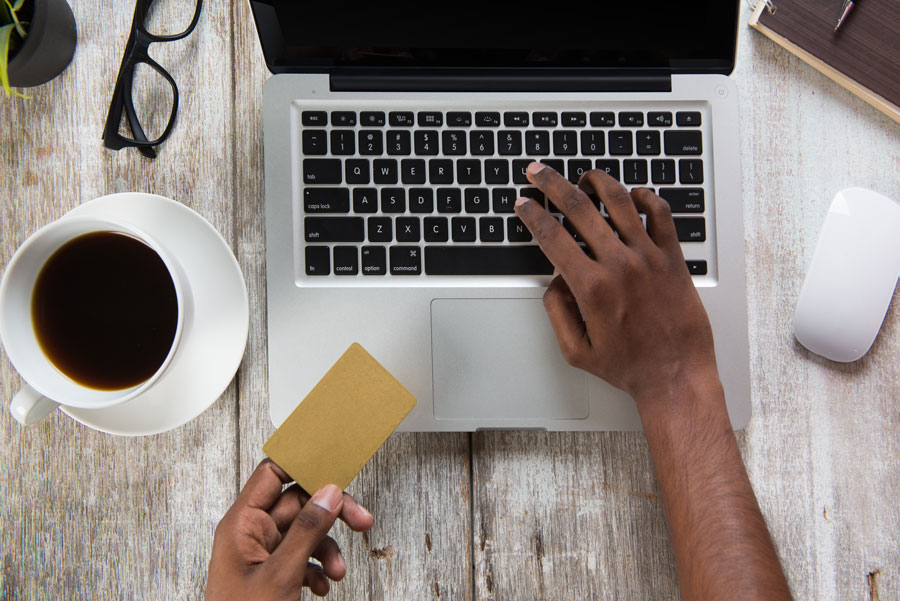 Start accepting these forms of payment today!  

Your Computer is a Virtual Credit Card Terminal
After you take an order by phone, fax, mail or in person, simply log in to your Web Payment Software™ virtual terminal and enter the card info. Your credit card transaction will be processed in real-time and the funds are automatically transferred to your bank account.
HOW IT WORKS: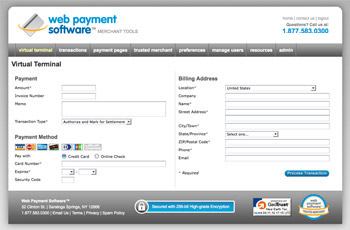 2. Enter Customer Information
Enter the order details and credit card information and click "Process Transaction."
Virtual Terminal Credit Card Processing
Adding virtual terminal credit card processing to your accepted payment methods will add flexibility and convenience to your business and your customers.